Welcome Wedding Guests!
This page is meant to help you get your lodging get all squared away for your stay at Cooper Spur.
Here is what you will need to do: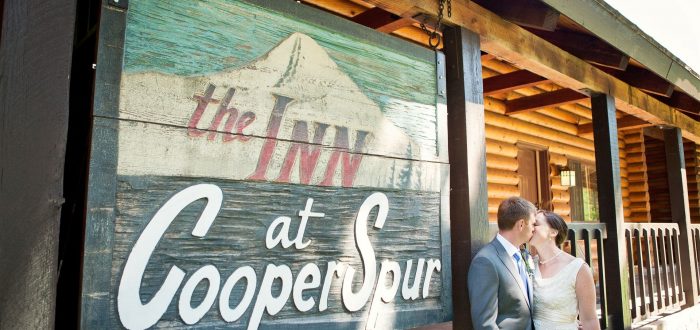 Step 1: Let the Couple know that you need lodging.
Useful information to give them is how many guests, pets, and how many requested nights you need are. They will assign you to one of our units that best fits your group size and needs. Once Cooper Spur's staff receives lodging assignments for the wedding, the couple will reach back out to you and let you know what unit you have been assigned to. Each unit will have a captain assigned to it. 
Step 2: Place a Deposit*
Captains will call the front desk at: 541-352-6692, place their name and a $50 deposit on the unit. 
Step 3: Pay on Arrival
Full payment is due upon check-in. We are happy to split payments at the front desk up to 3 ways. There is also an ATM located next to the front desk. Check-in is at 3:00 pm, guests can check-in only if their room is available. If guests would like early check in, they are welcome to call the front desk prior to their arrival to confirm availability.
Step 4: Have Fun!
Now that you are here, you can enjoy the best of what Mount Hood has to offer! Take a moment to explore what amenities we have available and check out our Recreation pages to see what there is to do in the area!
*Important: All unclaimed units will be released 2 months prior to the wedding. It is extremely helpful if you are prompt in calling to place your deposit once you have been assigned a unit.
Learn More about our Lodging
Peruse our accommodations and amenities to see everything that Cooper Spur has to offer prior to your stay!
Lodging Options
Amenities