Cooper Spur Mountain Resort is a great place to tour. The scenery is spectacular, the roadways smooth, the climbs challenging and the descents thrilling.
Below you will find a series of options for pedaling our gorgeous landscape.
This is an amazing tour through the fertile farmland and orchards of the upper Hood River Valley. Begin your steady decent from Cooper Spur on Cooper Spur Road for approximately 10 miles, before joining Baseline Road where riders will travel over flat roads to Highway 35. Now the climb begins. The gradual climb up Highway 35 will lead you to the Cooper Spur Mountain Resort turn off. The last two miles are a steady climb to the summit and back to where you began.​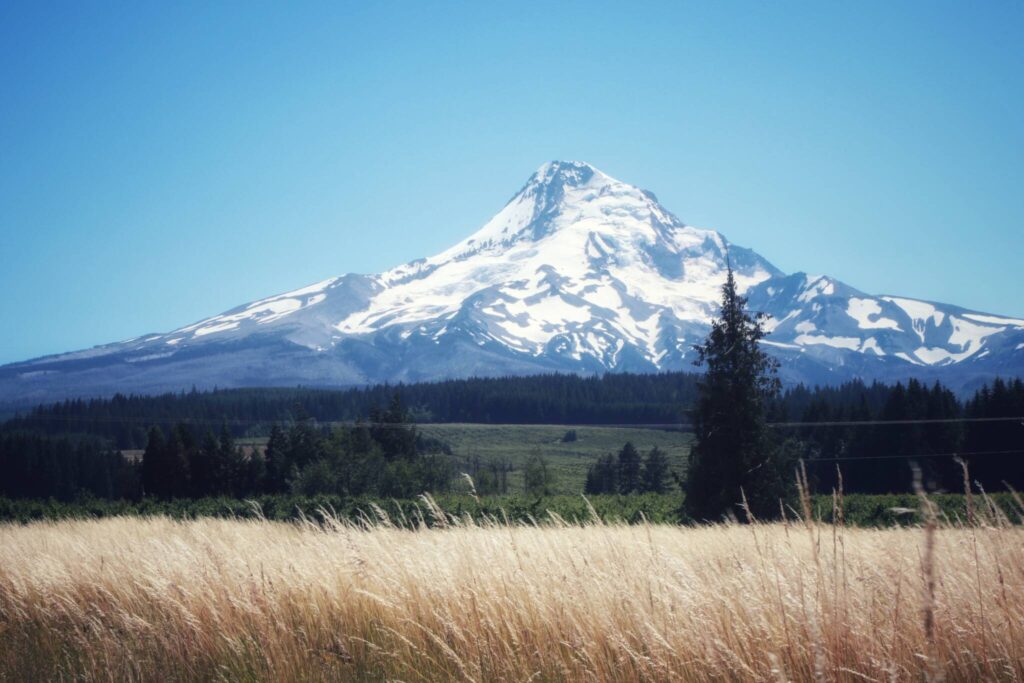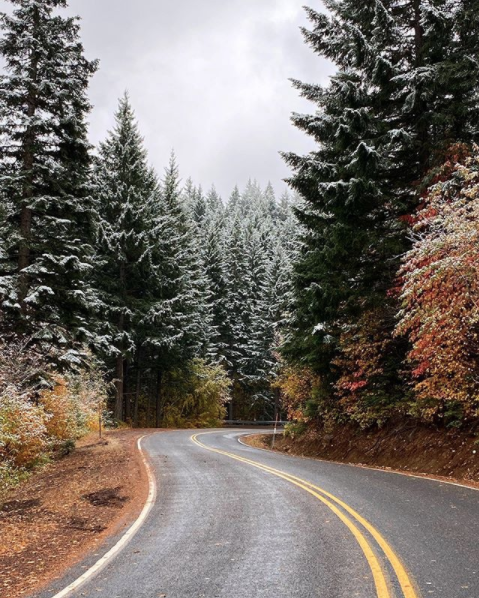 This mountain alpine classic includes a ride through winding single lane Forest Service roads. It begins at Cooper Spur Mountain Resort and rolls down the hill through Parkdale into the community of Dee where Forest Service roads lead to three significant climbs. The Lost Lake climb is your first challenge gradually ascending 2,300 feet from the valley floor through thick forests with the astonishing views of Mt. Hood. 
Riders will be treated to a screaming decent down Lost Lake Road turning onto Forest Service Road 18. Next comes Vista Ridge with spectacular views of the Hood River Valley and Mt. Adams. This 2,100 foot assent includes steep grades, some as high as 15 percent. A long challenging decent carries the riders back to Parkdale. Finally it's a 10 mile climb of 2,400 feet to Cooper Spur Road ending at the Cooper Spur Ski Area. After ten miles and 2400 feet of climbing the riders will arrive for the mountain top finish at the Cooper Spur Ski Area.
The Mountain Bike Trail at Cooper Spur Mountain Resort has a green rating; generally easier going for young families or a less demanding ride. Located on the property behind the resort, you may encounter rough, variable, uneven and loose terrain. Expect unmarked obstacles and hazards along the way.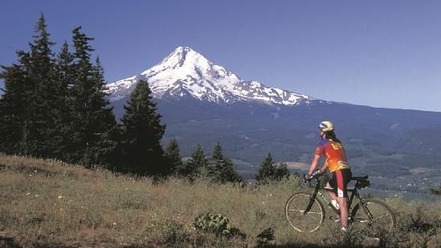 The Hood River and Barlow Ranger Districts in the Mt. Hood National Forest have miles of mountain bike trails to explore for all levels of experience and adventure. Here are a few of our favorite trails that are located near Cooper Spur Mountain Resort for you to peruse:
Surveyors Ridge Trail #688 (11.7 miles – moderate) Great views of Mt. Hood & Hood River Valley. Much of the trail is ridge loop rides possibly using Hwy. 35 to connect with either access point. Watch out for hikers and horses
Dog River Trail # 675 (5.7 miles – moderate) A popular trail with open ridge & forested river bottoms. Steep middle section. Watch out for hikers and horses
East Fork Trail #650 (5.8 miles – moderate) Following the East Fork of Hood River from Robinhood Campground to bridge north of Sherwood Campground
For more trail conditions in the area check out one of the local bike shops, such as Dirty Finger Bike Shop in Hood River.
Trail Conditions and Updates
Northwest Trails Alliance
Oregonian biking trails by region. See what our state has to offer and build your own map to start planning your trip.
See more trails
Mt. Hood National Forest
Stay up to date with what is going on in our forest. Check fire and wind danger levels and explore trails in the region.
Explore Mt. Hood
Explore our beautiful mountain trails and start planning your next mountain adventure
Dip your toes into our fresh lakes, or explore one of the many rivers or waterfalls on Mount Hood
What exactly is it that makes Mount Hood so unique? Discover what makes this bold...
Enjoy a relaxing drive around our scenic mountain from the comfort of your car
Discover what this city offers as the gateway to Mount Hood and the Columbia Gorge