Thank you for a great season!
Our Ski area is now closed. We look forward to seeing you all again for the 2023-24 Winter Season!
We are located on the beautiful North side of Mt. Hood. Our combination of affordable pricing, beginner to intermediate level terrain, and the manageable size of our ski area, present an ideal outing for families. Steeped in history, Cooper Spur is one of the oldest ski areas in North America!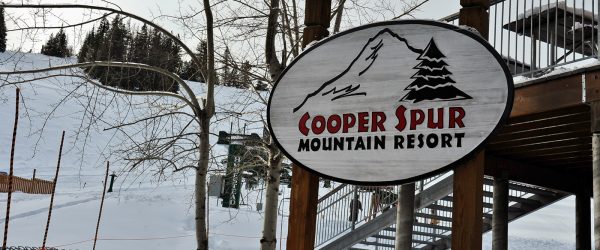 Saturday, December 17th, 2022 – Sunday, March 5th, 2023 (weather permitting)
Saturdays
9am – 4pm
Sundays
 9am – 4pm
Friday Nights  
(starting January 6th snow permitting)
4pm – 8pm
Christmas Break
December 17th – Jan 1st
9am-4pm daily
**Closed December 24th & 25th**
Martin Luther King Day
Monday, January 16th  9am-4pm
Presidents Day
Monday, February 20th  9am-4pm
Includes four immediate family members

Additional family Members beyond 4

$120
Kids (6 & under) and Seniors (70+)

Free

Afternoon Half Day Adult

$39

Afternoon Half Day Junior

$29
Afternoon Half Days are from 12:30pm – 4pm
Ski and Snowboard Lessons
At Cooper Spur, we think it is just as important to have fun on the slopes as it is to increase proficiency. Our professional and talented instructors ensure the atmosphere is fun and playful while teaching the skills and techniques that will help anyone improve and enjoy skiing or downhill riding. They'll give you instructions that allow you to keep learning and having fun even after the lesson has finished!
1 hour Lesson, all ages & abilities
Add a Participant to a Private Lesson: $50
Add Lift Ticket: $20
Add Lift Ticket & Rentals: $40
Two hour beginner lesson
(max group size is 5 guests, and minimum age is 7 years)
Add Lift Ticket: $20
Add Lift Ticket & Rentals: $40
This institution is an equal opportunity service provider and employer, which operates under a special use permit issued by the Mt. Hood National Forest, USDA Forest Service
The weather is always changing
Looking for todays Conditions?
Find out what the weather is like at the Cooper Spur Ski Area today and get a glimpse at the camera that shows you our slopes!
See Conditions