The mountain is our business, so we care for it like our guests.
Water Conservation, Energy Conservation, Recycling, Composting, Sustainability, and Stewardship are all part of the philosophy at Cooper Spur Mountain Resort. We care about where we live, work and play. We are committed to improving environmental performance in all aspects of our operations for today and future generations. 
We have made a commitment to the environment, and are continually implementing new procedures to increase our sustainability. It's not enough to say you support the environment – so we do our best to show it.
We make it easy for guests to recycle with convenient receptacles next to our garbage containers throughout our complex and we recycle behind the scenes; in our offices, kitchens and employee areas. We even recycle our restaurant oil which is converted into bio diesel fuel. 
Supporting Local & Organic
The Restaurant at Cooper Spur and the Tavern have taken steps to minimize the impact on the environment by sourcing our food from local vendors who offer fresh, all-natural products. We have partnered with some of the area's most popular local vendors who also focus on sustainability.
By saving our food scraps, we reduce food waste in our landfills and provide feed for some of our employees' chickens. The restaurant then buys their eggs which are used in various dishes. We save all of the used coffee grounds for our compost piles.
"Do not change my linens"
We encourage our guests to reuse bath towels and linens. A "DO NOT CHANGE MY LINENS" card is provided in each unit and can be placed on your bed if you wish to reuse your linens; otherwise our housekeeping staff will automatically change your linens, make up your beds, vacuum, and remove trash each day between 9AM & 11AM.
By using waterless urinals and low flow toilets in our Tavern, we save 30,000 gallons of water every year.
We use CFL energy efficient light bulbs in every room.
We endorse the charter of Sustainable Slopes which is committed to protection and stewardship.
Cooper Spur participates in the National Forest Foundation by contributing to the Ski Conservation Fund which helps improve wildlife habitat and watersheds.
We have Adopted a section of Highway 35 for litter collection.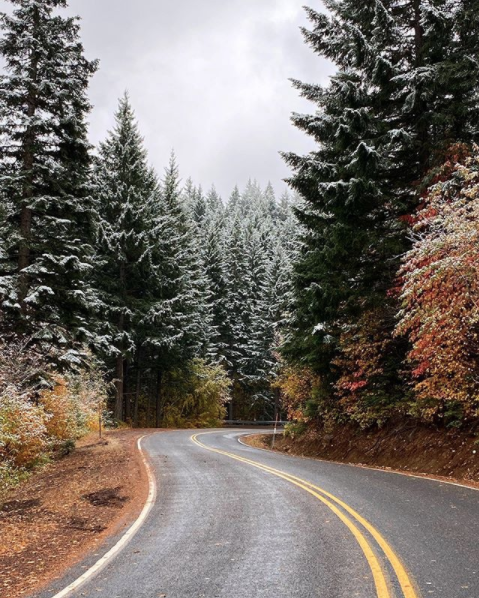 Have you tried our
Farm-to-Table Restaurant
Local. Organic. Home-Made. What more can you ask for? We even grow our own herbs in our garden. Whether it's for a quick bite, or a celebration dinner, our restaurant will delight you.
See Dining